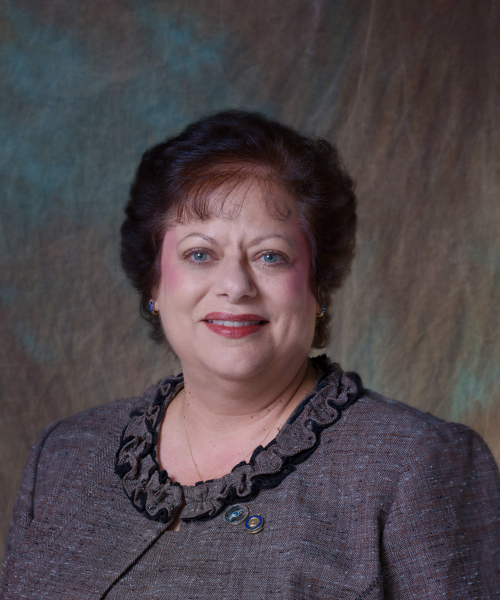 Dr. Deborah Bernay received her Bachelor's Degree and the Doctorate of Optometry from the University of Houston. She has been in private practice in La Porte for 40 years. Her passion is to create a warm and welcoming environment for patients to experience the highest quality eyecare that is continually improving as technology and knowledge in the options for better eye health improve.
Dr. Bernay is an active member of the American Optometric Association where she serves as the Texas State Leader for the InfantSEE nation program since its inception in 2004. This program is designed to ensure that eye and vision care become an integral part of infant wellness. She was recognized as the Young Optometrist of the year for the State of Texas in 1997. She has served on the board for 35 years and is two time past president of the Harris County Optometric Society. Dr. Bernay served as adjunct clinical faculty at the College of Optometry from 1992-2009 and currently serves on the board for the College's Foundation for Education and Research in Vision. She is a diplomat in the American Board of Optometry as well.
In service to her community, Dr. Bernay values participation in organizations that improve the lives of children. She is three time past president of the Bay Area Pilot Club, current and long time president of the La Porte Noon Optimist Club and a longtime member of the La Porte Bayshore Chamber of Commerce. She has also served a a Catholic educator for St. Paul the Apostle Catholic Church for 20 years.
Dr. Bernay and her husband Emeric are celebrating 43 years of marriage and enjoy spending time with their two adult children and 2 year old grandson.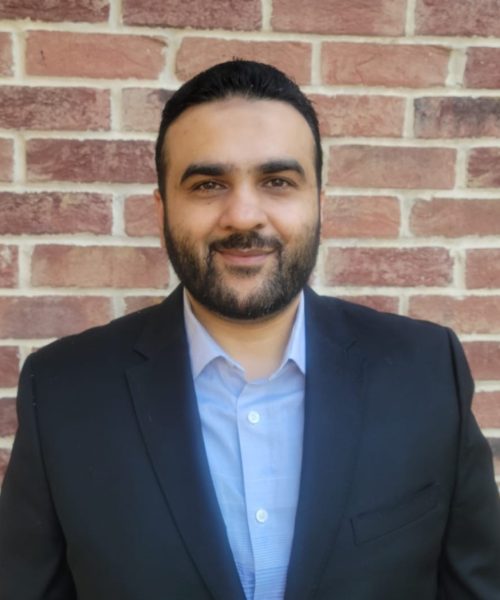 Dr. Arslan Tajammul or "Dr. T," as his patients call him, is a board certified Glaucoma specialist and Therapeutic Optometrist.  Born in Pakistan and raised in Canada, Dr. T completed most of his studies in Edmonton, Canada, including his Bachelors of Science degree from the University of Alberta. He completed his Optometry degree from Nova Southeastern University in Florida in 2013 and was awarded the Clinician of the Year for his graduating class. Dr. T has been in practice in Houston since that time. Dr. T is a member of the Harris County Optometric Association (HCOS), the Texas Optometry Association (TOA) and the American Optometric Association (AOA). He also participates in Infantsee, a vital public health program for infants. Dr. T is also a member of the Clinical Ethics Committee (CEC) at the Texas Medical Center, where he is especially consulted on sensitive medical-cultural issues related to patients from Eastern cultures.
Dr. T's areas of interest include dry eye treatment and related minor surgical procedures that he is experienced with, fitting hard lenses (including sclerals and RGPs) and treating glaucoma. Dr. T is also a certified Orthokeratologist, a reversible eye correction option where patients wear hard lenses while sleeping that shape the eye so that they no longer need any glasses or contact lenses during the day! Dr. T absolutely loves the profession and thus mentors newer graduating Optometrists and consults other Eye Doctors on how to best manage their practices
Dr. T and his wife Zona love volunteering with various community service and non-profit organizations. You will often find Dr. T volunteering in the greater 5th ward community of Houston where resources are scarce and help is needed, or working with newly arrived refugees in Houston to get them acclimated, or helping disadvantaged women who are often victims of abuse and domestic violence. Dr. T is a firm believer in giving back to the overall Houston community – through Optometry and otherwise!
401 W. Fairmont Pkwy. Ste A
La Porte, TX 77571
Ph (281) 471-6546
Fax (281) 471-3411